Las Vegas Event Planners and Events Locations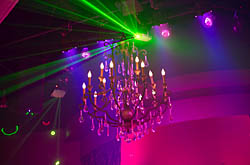 When it comes an event planners, Las Vegas Concierges is your one stop solution for any kind of events in Las Vegas. We are experts with themed parties, holiday parties, company picnics, personal special occasions, meetings & conventions, grand openings, dinner parties, corporate functions, receptions, reunions and more.
As independent Las Vegas event planners we represent all the major event facilities in Las Vegas and will make suggestions and recommendations you're unlikely to get from anyone else. We know the advantages of each one and can make experienced recommendations based on your individual needs. We arrange and coordinate all aspects of your event, including catering and transportation as well as entertainment. Las Vegas Concierges can also provide temporary staff to help represent your business product or service.
We also work closely with the top vacation home rental company in town and can help you coordinate excellent private lodging for yourself and your guests. Our customers tell us that this is much preferred over typical lodging, both for convenience and costs savings as well.