FEBRUARY 25 | DOWNTOWN LAS VEGAS
There is an enchanting energy when the sun goes down, so come join us for this star-lit party. Glowtastic color zones, illuminating bubble zones, sweet photo opps, glowing color shows and bumping music will give runners an experience to remember forever. All participants also receive a limited edition Night Race kit, including: glowing tee, black light headlamp, and one of a kind glow color packet to help you get your glow.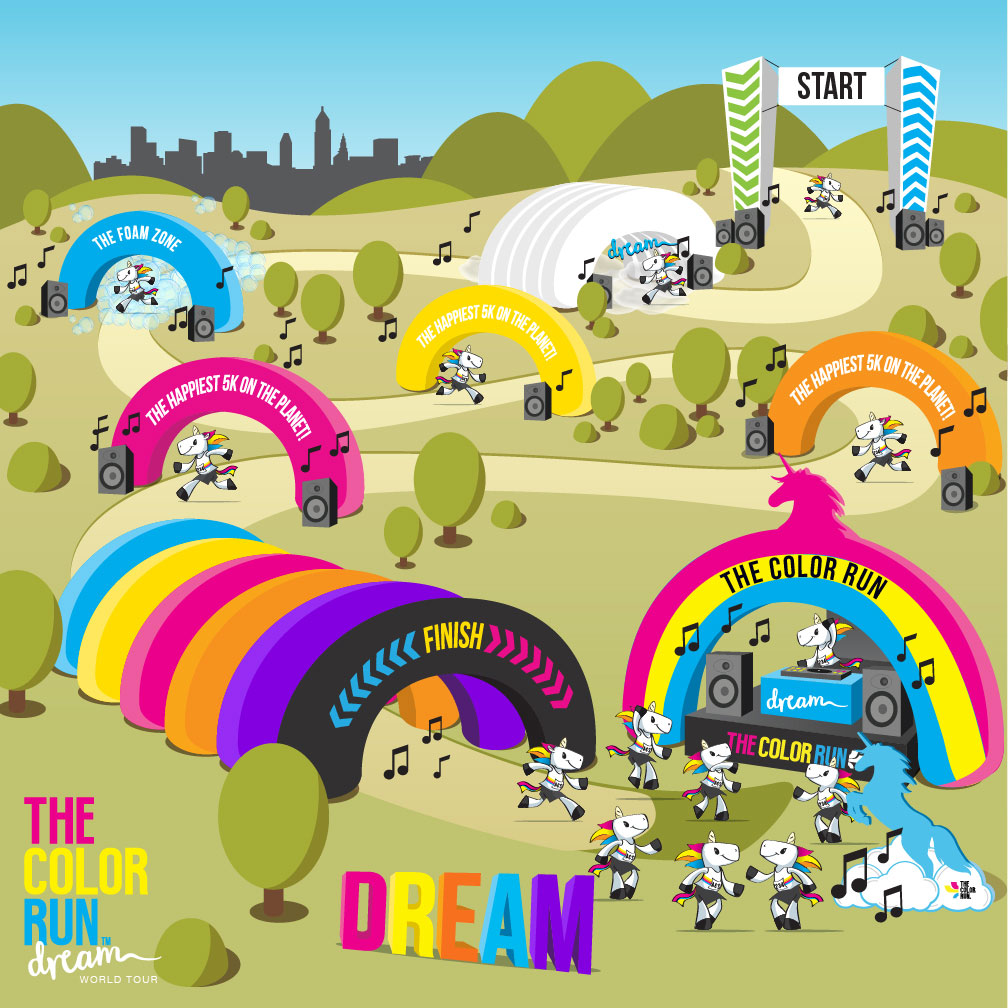 How The Event Works
Less about your 10-minute-mile and more about having the time of your life, The Color Run is a five-kilometer, un-timed event in which thousands of participants, or "Color Runners", are doused from head to toe in different colors at each kilometer. With only two rules, the idea is easy to follow:
1

Wear white at the starting line!

2

Finish plastered in color!
After Color Runners complete the race, the fun continues with an unforgettable Finish Festival. This larger than life party is equipped with music, dancing and massive color throws, which create millions of vivid color combinations. Trust us, this is the best post-5K party on the planet! The map below outlines The Color Run 5K at a glance:
Ticket Options
Event Address
Downtown Las Vegas
945 Fremont Street
Las Vegas, NV 89101
Check-In Party
Come to the Check-In party and pick up your participant kit in advance to avoid lines on event day!
Where: Container Park
707 Fremont Street
Las Vegas, NV 89101
When: Friday, February 24
12:00 PM – 6:00 PM
Start Window
The start-line window will open at 8:00 AM with waves going every few minutes until 8:45 AM! Make sure you plan your day with plenty of time. At The Color Run, the start line is its own pre-race party with music, dancing, warmup stretching and giveaways!
FOR MORE SEAT INFORMATION AND TO RESERVE YOUR SEATS, PLEASE CALL US AT (702) 944-9388